1 Set CellPhone Epoxy Resin Mold with Foldable Holder Stands , Mold for Phone Holder Making, with 10 Pcs CellPhone Holders & 10pcs Double-Sided Adhesive Tape for DIY Crafts Phone Stand Making
Feature:
All in 1 Set: 1 Mold with with 10 Pcs Matched CellPhone Stand Holders and 10pcs Matched Double-Sided Adhesive Tape ;

The Stand Holders can be 360 Degrees Rotating, fold able / pull up / bend - Very Simple and Easy to Use ;

for Your Resin Art Crafts Phone Stand Making; or You can directly use the stand holder without the molds,you can stick any photos you like with the Double-Sided Adhesive Tape ;

Resin Mold- You can DIY any Resin Design You like ;

Suitable for all Cellphone and Small PAD Device.
Product Size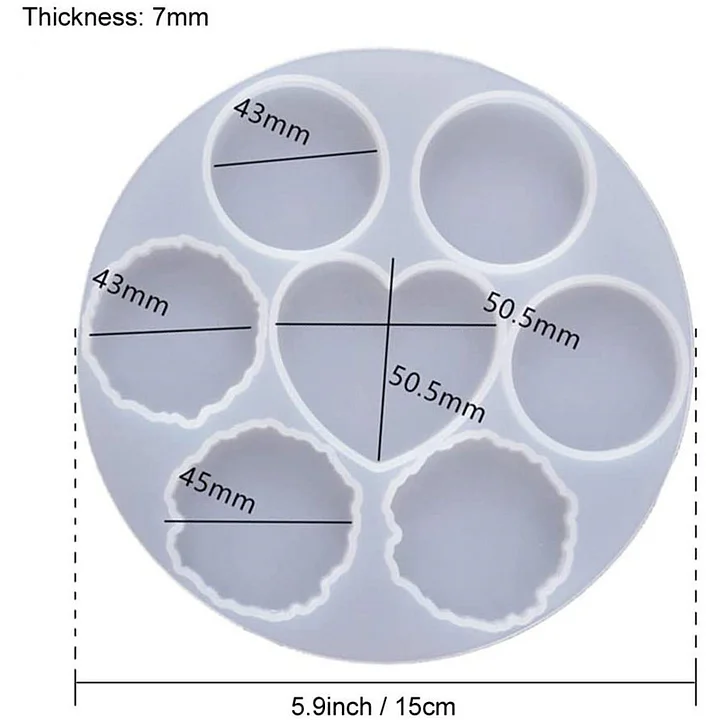 Use Tips:
1. Don't use a heat gun or torch to speedily cure the resin, It may damage the molds,shorten the service life.

2. How to reduce the bubbles?Just let it sit 5-8 minutes after stirring the epoxy resin.

3. Please store your resin molds away from dust and sunshine.

4. The maximum temperature of the molds can withstand is 220℃ (428℉).
Package include:
1 pcs phone grips mold

10 pcs white phone sockets stand

10pcs round self-adhesive
Finished product display