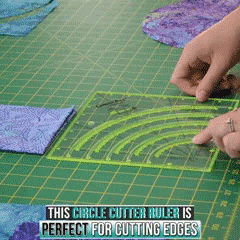 A patchwork quilt is all about perfection. It's a rule that every quilter knows by heart. That's because each pattern should be precise and similar to the other fabric pieces. This is why when it comes to measuring and cutting circles, they all have to be of the same size and shape. The best works are made with the help of the right tools. Pick up the Arc Circle Cutter Ruler now to create amazing projects with flawlessly cut arcs, circles, semi-circles, rings, and lines.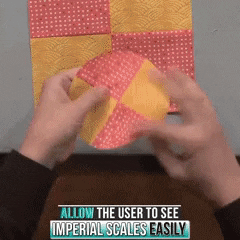 FEATURES:
Multiple Cutting Method - This ruler helps users to prepare fabrics from 4 inches to 12 inches in size. Users can easily get perfect perfect circles, semicircles, rings, and fan-shaped quilt pieces for quilting.
Premium Quality - It is made from acrylic material with a transparent design for clear visibility. The bright green markings allow users to easily see imperial scales and allow users to clearly see what they want to measure or cut on light and dark fabrics.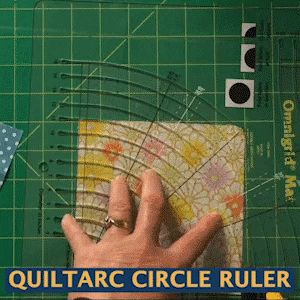 Easy to Use - Various measurements and guidelines are lined into the ruler for easy measuring, tracking, and marking.
Save Time and Effort - There is no need to manually measure the fabric as the ruler's design allows you to make perfect patterns quickly and efficiently.
Wide Application - It is suitable for all types of patchwork, sewing, pattern, sewing template, and handicraft items.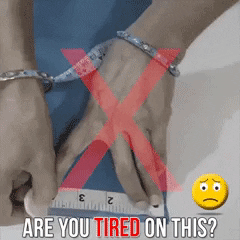 SPECIFICATIONS:
Circle Sizes: 4-inch, 6-inch, 8-inch, 10-inch, 12-inch
PACKAGE INCLUDE:
1 pcs x Arc Circler Cutter Rule