The Cleopatra's fan pattern was one of the most popular quilts created during the 1930s and 40s.This classic quilt is made of blocks with fabric applied or pieced in a series of irregular "petals". Sew all seams to get a square. Each block is made up of six rows. The right side of block is mirror image of left side.
This is a versatile set of ten templates that can be mixed and matched to create gorgeous fan quilting patterns.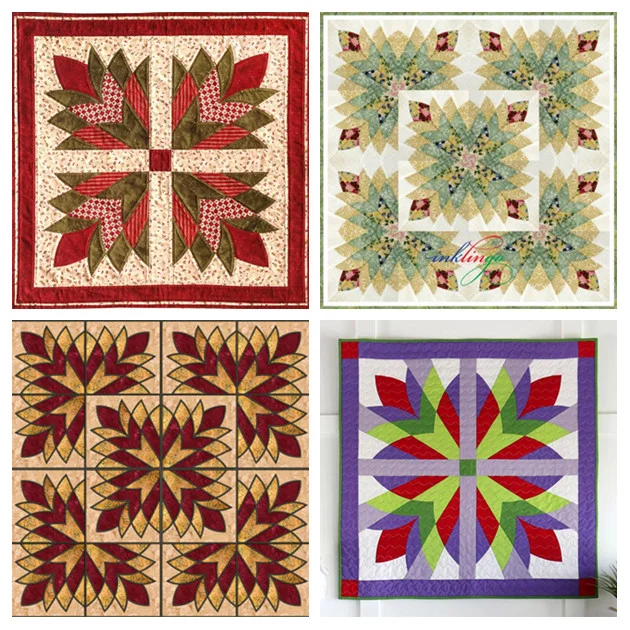 If you're a skilled quilter, you can make this pattern easily and it's very simple. If you're a new beginner, you can follow our instruction book and make it effortlessly. This pattern is so gorgeous and it deserves a try!

WE HAVE INSTRUCTIONS FOR YOU LIKE THE FOLLOWING:

And to give you an idea what else you can do with this gorgeous block, here are a few ideas to inspire you: