Decorate your quilt with this Cute Dog Template Ruler! ✨Create Cute textile home decorations with your family.
Let's get ready!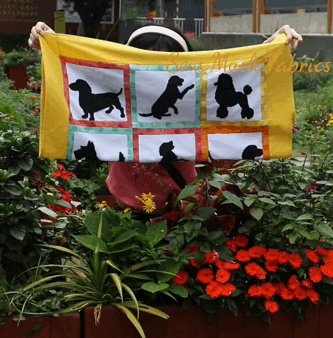 📐 It is available in 10 style Dog ruler. The material is
acrylic
, which can satisfy you to make dog applique quilts, quilt covers, baby quilts, pillows, cushions etc in 10
 different

 

style

.
The beautiful appliqué quilt is perfect for any level of quilting.
✨Just
follow the ruler and video
to make it, you can
shorten the measuring and cutting time
and get a
applique
quilt of your favorite style very easily.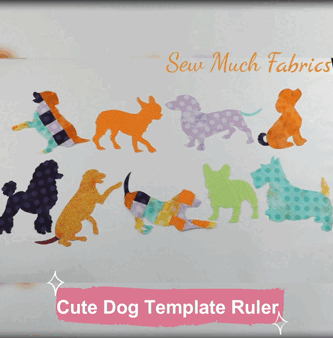 There are 5 playful tail rulers to match a variety of dog bodies. Meet the flexible display of diy dogs. Make your very own quilt with cute Dog applique.
✨It is
more meaningful than a traditional textile quilt
because it is designed and made by your own hands.
If you're a skilled quilter, you can make this pattern easily and it's very simple.
Specification:


Package Includes:
1.Cute Dog Template Ruler-A Style
2.Cute Dog Template Ruler-B Style
3.Cute Dog Template Ruler-ALL SET-A Style+B Style