The loom kit-high-quality material-made of high-quality wood, is the exquisite epitome of a real loom, and you can experience the fun of weaving.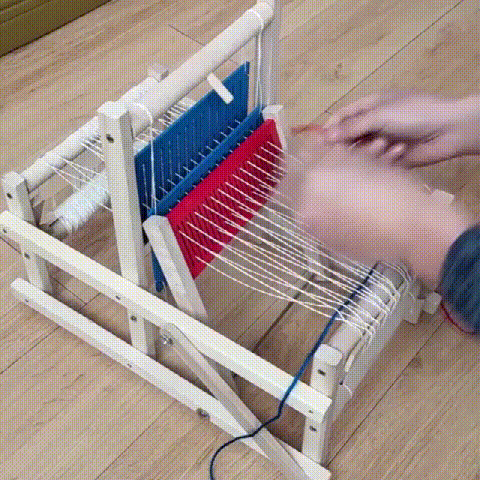 Woven frame-woven kit-foldable structure-foldable design saves a lot of space after playing.
Free gifts-Comes with 2 screws, 4 anti-slip stickers, 4 shuttles and a string of thread balls, allowing you to enjoy the fun of knitting.
Perfect size-when unfolded, the size is 38 × 32 × 27 cm, which is especially suitable for cultivating your knitting skills or teaching your children how to use a loom. Just improve your knitting skills and make some fashionable clothes for your family.
Easy to operate-with menu, easy to install and operate. Build a good company for your knitting. Just unfold and stabilize the machine with the included screws, and enjoy knitting your style!
Apply weaving to life.